Welcome to Natural Pain Relief For Fibromyalgia
In Pain? Need Relief?
Have you been diagnosed with Fibromyalgia or suspect you have it?
Frustrated by unsuccessful treatments?
Get helpful hints and tips for
RELIEVING BODY PAIN FROM
DISEASE NATURALLY!
Relief, Renewal and Possibly Reverse
Disease
12 pain relief methods to relieve body pain from Fibromyalgia naturally without the use of prescriptions drugs.
Sign up at the form to the right of this page to receive occasional email with tips and the latest news on Fibromyalgia and natural health and receive your complimentary eBook to help relieve your Fibromyalgia pain now!
If you have been unsuccessful with modern medicine, why waste another minute?
Get your natural pain relief now!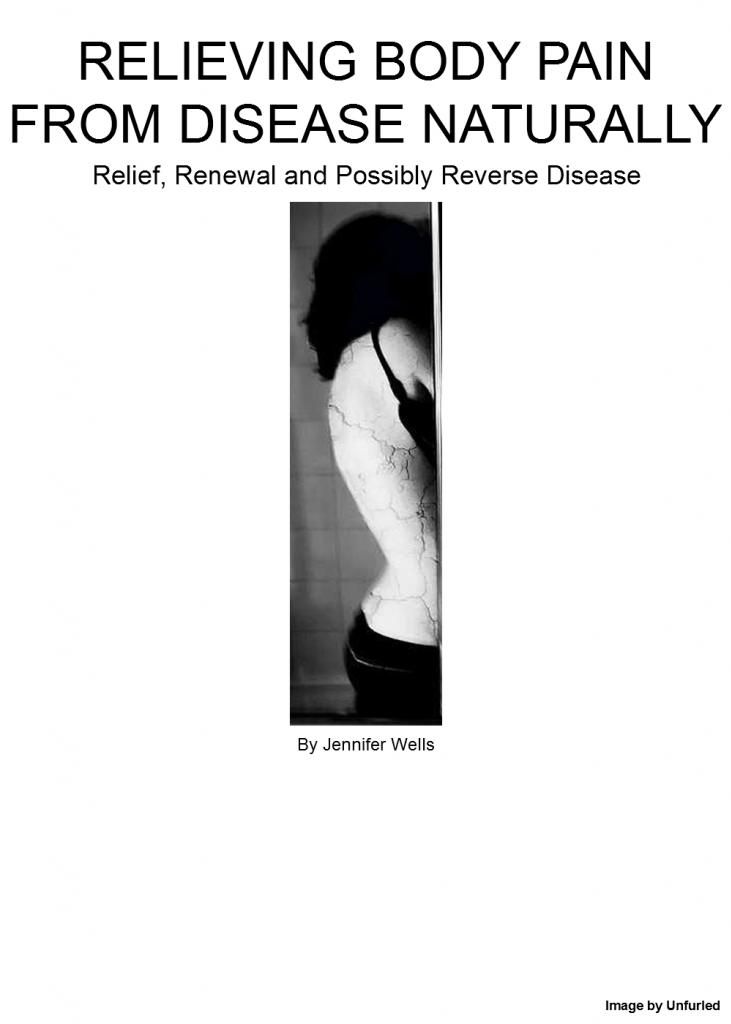 Learn how…..
  To relieve body pain from disease naturally.
  Natural and alternative treatments to relieve your pain without the toxic side effects of drugs.
  Visualization can keep your mind off your pain.
  To ease stress and stress-related problems.
  To renew your life so you can feel alive again.
  To find peace of mind.
  Water can relieve pain.
  To be your own detective to get to the root cause of your pain.
  To recognize contributing factors that could be causing more pain.
  Understanding illness so you can relieve, eliminate or start reversing it.
  To become aware of habits that might be causing you more pain.
  Replacing bad habits with good habits can eliminate pain and start reversing disease.
  Avoiding certain foods can eliminate pain, symptoms and reverse disease.
  Emotions can cause body pain.
  Attitudes can cause body pain.
  Beliefs can disable you.
  To find your "Happy Place".
Helping you find pain relief!
This is only the beginning. This complimentary book is showing you how to deal with pain so you can prepare yourself for your healing journey.
I have so much to share with you on how to get on the winning side of Fibromyalgia.
I will share the steps I have endured to understanding "it", the mysterious, misunderstood syndrome called Fibromyalgia that carries so much skepticism, stigma and disbelief.
I will share how I took charge of my own health and have come so much further towards feeling alive and finding pain relief.
Now I am working on healing rather than medicating.
Join me!
Be well!
Jennifer Wells
Disclaimer: All content contained within this website
is not intended to treat, cure or diagnose in any way. All content is commentary
or opinion and is protected under the free speech act.
2010 to present – All Rights Reserved